The name of the game is options. The Ridgeline has a large, hidden lockable In-Bed Trunk, and an innovative cargo bed that can be configured many different ways, so you can haul a lot more than you're used to. And whether you're on pavement or dirt, the 250 -hp engine, independent suspension and sophisticated 4WD system get you there with power and grace.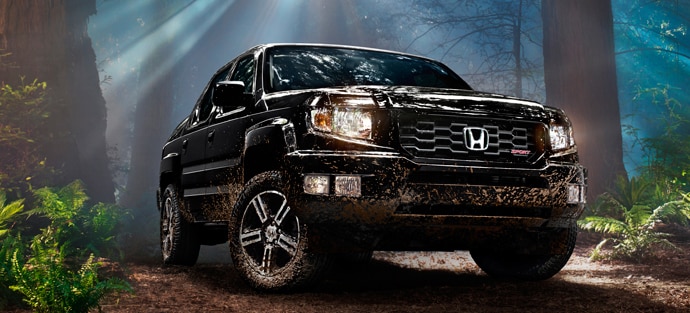 Of course a pickup truck has to be tough, rugged and powerful. But why stop there? It ought to have a few more tricks up its sleeve. That's why we built a tough, rugged, powerful pickup that also has brains, style and sophistication.
The 2012 Honda Ridgeline comes in 4WD model with four trim variations: RT, Sport, RTS & Ridgeline RTL.