Brake Repair Service Center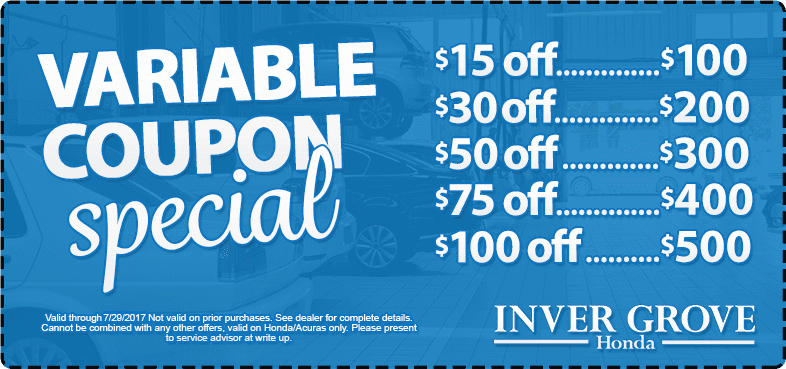 Local Honda Brake Repair Service Center
If your Honda vehicle needs new brakes or brake repair service in Twin Cities MN area. Visit us during our convenient hours at our state-of-the-art service facility. You can also fill out our online service appointment form and schedule your car repair right here!

Brake Pads and Rotors – We offer brakes to fit All Budgets.
Brakes are very important to your safety. Protect yourself, your passengers, and your vehicle with quality brakes. If you are having issues with squealing brakes, grinding noises, pulsing or shaking while braking, or any brake fluid leaks and other issues and are in the Minneapolis, St. Paul or greater Twin Cities MN area stop in and our staff will inspect your vehicle's braking system and provide a detailed estimate and inspection report.
Bring your brakes in, no matter the condition, and our expert tire technicians can evaluate them and make suggestions on whether they need to be replaced or repair.

Replacement – How often to replace Brakes?
• Brake warning light is on
• Brakes grind or screech when pressed
• Brakes do not respond appropriately to foot pressure
• Vibration
• Difficulty making complete stops
If you notice any of these symptoms, or if you're unsure about your brakes, come to Inver Grove Honda and we'll get to the root of any brake issues.

Testimonial
We have been bringing our Honda in for service for years now. We are always treated with respect and professionalism. No extra/'sneaky' charges….upfront and helpful staff. Terry and Sean F have gone the extra mile and should be recognized. We'll keep coming back.
– Jeff M.