Car Battery Service Center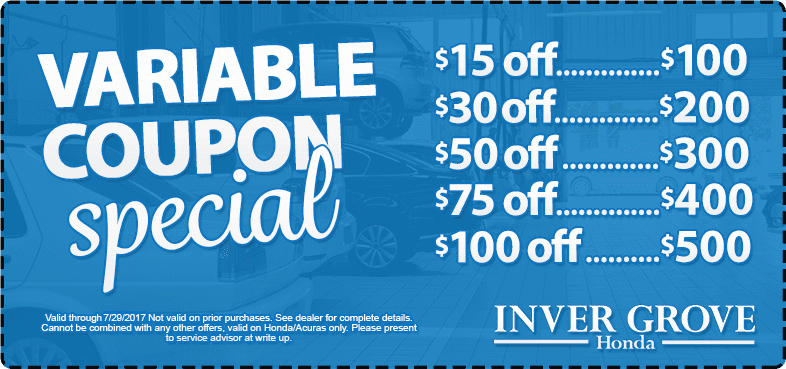 Local Honda Battery Service Center
If your Honda vehicle needs new Honda battery or battery testing service in Twin Cities MN area. Visit us during our convenient hours at our state-of-the-art service facility. You can also fill out our online service appointment form and schedule your car repair right here!

Brake Genuine Battery – We offer batteries to fit All Budgets.
Your Honda's battery is one of its most important components. It stores and provides power to start its engine and to operate its many electrical and electronic systems. With time and use, a battery's efficiency gradually deteriorates, affecting its ability to accept and hold its charge, and to start the engine. Avoid being inconvenienced unexpectedly by a weakened or exhausted battery by having your Honda dealer test your battery's condition during required maintenance and replacing it if necessary. They can also test your Honda's charging system to make sure it is performing properly to replenish the battery's charge while driving.

Battery Replacement – How to know when to replace Battery?
Genuine Honda replacement batteries are manufactured to match your Honda's electrical system specifications, are competitively priced and are backed by a 60-month, unlimited-mileage warranty. During the first 24 months, the battery and labour are covered 100%. During months 25 through 60, the replacement cost of the battery is pro-rated.

Testimonial
We have been bringing our Honda in for service for years now. We are always treated with respect and professionalism. No extra/'sneaky' charges….upfront and helpful staff. Terry and Sean F have gone the extra mile and should be recognized. We'll keep coming back.
– Jeff M.